"Wellness traditions have been conceived and passed on for centuries in various parts of the world, with finding and maintaining an equilibrium as one of the key principles. Our core philosophy is to balance mind, body, and spirit through our six pillars inspired by indigenous practices. We bring wellness to the forefront and make people realise that it is not just a quick fix. Wellness is a way of life. It is something you have to commit to without even thinking. And it must be sustained. In the words of our founder, Boonchu Rojanastien, 'Above all, enjoy your life.' "

Krip Rojanastien CEO and Chairman Chiva-Som International Health Resorts
Introduction
Take a moment to see the world as it is. Lose the chaos and the everyday stresses. Turn down the volume on the noise and life's constant requests for your attention. What you will be left with is nature and all that it holds to bring a renewed sense of living to your spirit. Zulal Wellness Resort by Chiva-Som is a sanctuary dedicated to the power of nature, harnessing its beauty, its strengths, and its resources to revive the human body, mind and spirit, bringing back natural energy to where it belongs. Welcome to Zulal.
Location
• Exclusive private coastal location at the northernmost tip of Qatar, surrounded by the Arabian Gulf
• Close to Al Khasooma
• Zulal Discovery dedicated to families and welcoming guests of all ages consisting of 120 rooms and suites
• Zulal Serenity designed specifically for guests aged 16 and above offering 60 rooms and suites
ZULAL DISCOVERY
ACTIVITIES
We have a weekly changing calendar of engaging activities, divided into age appropriate categories as well as those for families to enjoy as a whole. The vast range and number of activities have been expertly devised to engage the active and introspective aspects of a human being and encourage a love and respect for nature.
OASIS
At Discovery Oasis, our Family Wellness Centre, we offer activities in education, sports, creativity and nutrition. It is designed, in all respects, as an oasis of inspiration for families to spend time together learning, laughing and bonding.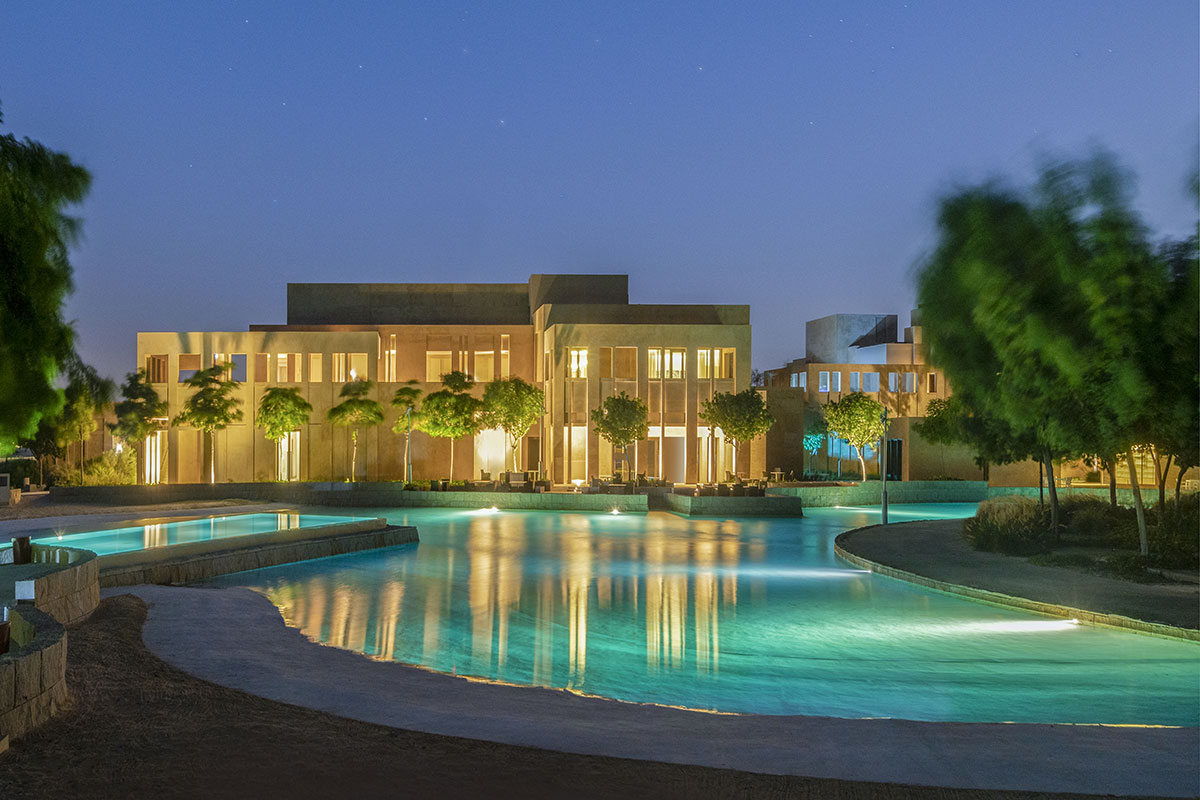 ZULAL SERENITY
WELCOME TO WHERE THE WORLD SLIPS AWAY, AND NATURE EMERGES 
A haven that blends Traditional Arabic & Islamic Medicine (TAIM) with holistic health and wellbeing philosophy for those who want to rejuvenate themselves and take a break from the hustle and bustle of life.
Zulal Wellness Resort offers an immersive experience that caters to the specific needs of anyone who is seeking to revive their mind, body, and spirit.
Zulal Serenity is a sanctuary designed to take you on a journey to reset your mental and spiritual wellbeing, so you can embark on a refined, sensory, and luxurious experience.
Contemplate and self-reflect in thought and tranquility at Serenity.