A collection of intimate resorts across Sri Lanka, embracing the slow pace the island embodies.

Brought to you by the minds behind Sri Lanka's leading luxury hotel collection, Resplendent Ceylon.
THE COLLECTION
KAYAAM HOUSE – Tangalle | AHU BAY – Ahungalla
We curate spaces that invite the slow living ethos – sanctuaries to slow down and reconnect with oneself and the natural world, united in the pursuit of inspired environments, genuine local culture, and simple yet unique adventures. 
Our collection invites guests to retreat to an unmatched setting – a safe haven for all those searching for peace and quiet.
Using all your senses, fully appreciate everything this diverse island has to offer. Feel the sand between your toes or enjoy dinner under a canopy of a billion stars. Enrich your life while treading lightly, slowly on the earth.
KAYAAM HOUSE
A spiritual sanctuary in a secluded spot just steps from the Indian Ocean. The Kayaam House journey focuses on restoration and recovery through an extensive, holistic wellness program.
Soak in the Southern charm of Kayaam House – let your senses and mind settle into its surroundings.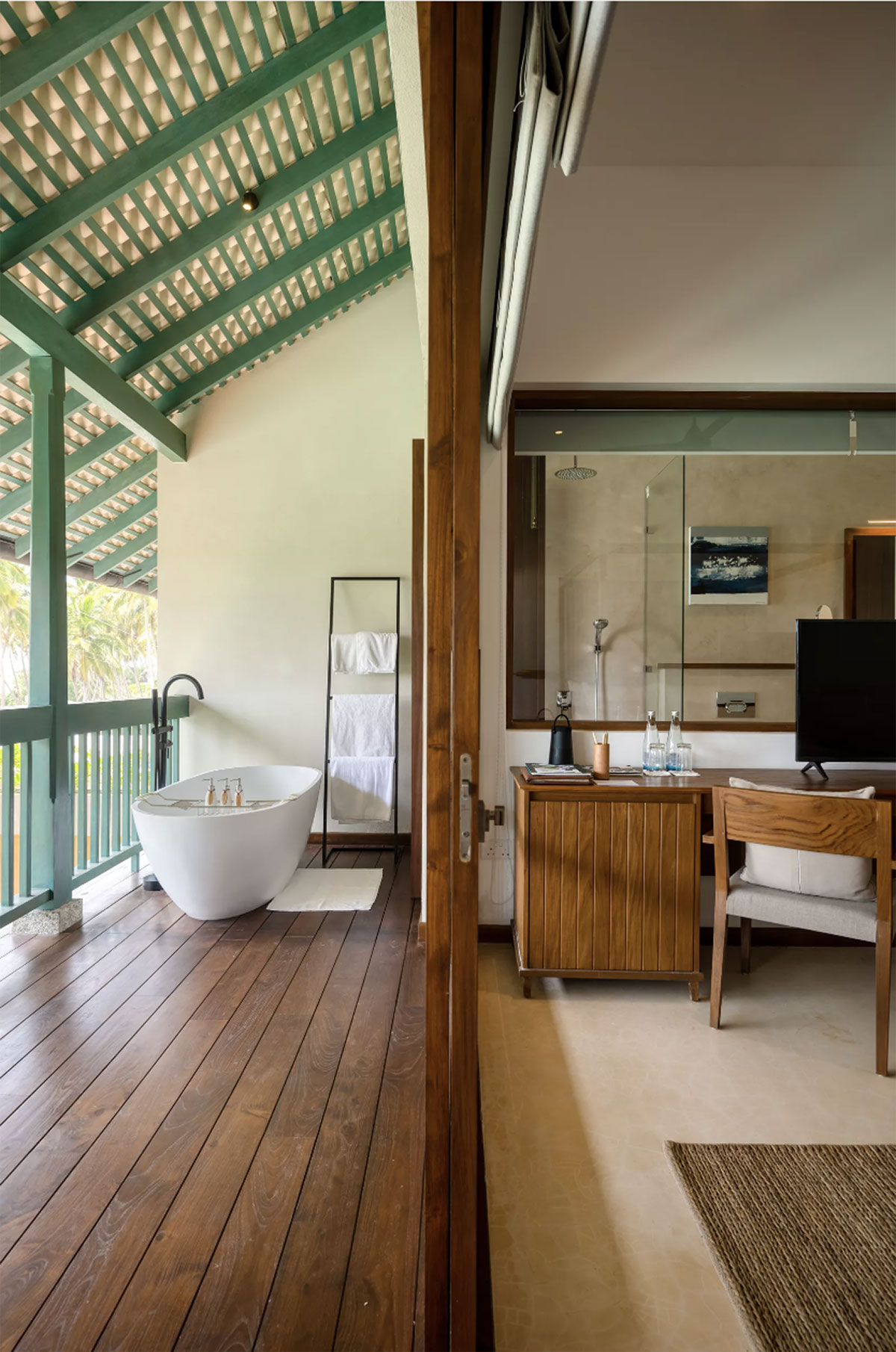 AHU BAY
Perched on Ahungalla Point between two secluded bays on the south-west coast sits Ahu Bay, a relaxed beach house for free-spirits.
From soulful experiential moments that immerse you in local culture to unexpected culinary delights, adopt a slower, laidback approach to the way you travel.
Laid-back barefoot luxury in an
intimate, relaxed beach house.